IX. The Eucharist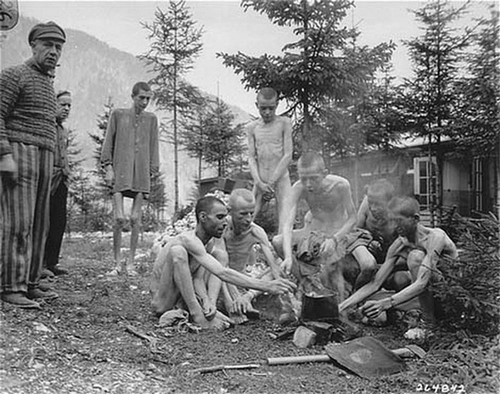 Life in the camp was Golgotha for many people. "No danger, no risk, no rebellion would be able to stop me from having the Mass every day." Here's evidence that explains how important it was for the priests to serve at the Eucharist: "I think that those who did not face the inability to serve at the Holy Mass or participate in it, cannot realize how great is the treasure of the Eucharist! For me and for the other priests of the Soviet Union who risked their lives to serve at it or listen to it, the Eucharist has tremendous value. In prison when we were starving because the food just enough to not to die, I saw the priests, following the Eucharistic fast, did not eat breakfast and work with an empty stomach until noon, when it was the most favorable time for secret Eucharist. I myself have often done so. When it was not possible to have service at the camp, because we were under a watch, a piece of bread not eaten at breakfast was put in the pocket until evening in order to interrupt the fast and to be able to serve at the Eucharist. In summer, when the days were longer and the night shorter, I saw the priests and the prisoners got up before the rise time when everybody else was peacefully sleeping in order to serve the Mass in the barracks. When authorities found out about this, they heavily punished us, but for us the Eucharist was a treasure that was worth any sacrifice."[i]
Maria Zalutska, a relative of Father Yan Lukash, remembers when her uncle was arrested and sentenced. In 1931, NKVD took him out of parish in Zinkiv and threw him into prison in Khmelnitsky. Father Lukash was locked in a small cell, on the walls of which one could still see the blood of killed prisoners. He was on the piece of board on which he was ordered to sleep at midnight (if he had the opportunity) till 4 am. Then suddenly this board threw him on the floor. He only had bread and water. He was kept in these conditions for a month. Sometimes they put a table in front of him with various foods to make him renounce the faith, but Father Lucas did not succumb. While in camp in the White Sea Canal, Father confessed to his family member Natalia Enkot, that he worked there and his job was to break stones. However, he did not complain, because during breaks he could secretly serve the Eucharist. Natalia said that she along with other parishioners could ask to give him an easier job, but he did not let her. "If I work in the office, I will not be able to serve at the Holy Mass."[ii] Here is the testimony of another priest: "For 40 years underground I have not missed single day to serve the Eucharist: never, even in the camp. Even if the house in which I was serving, was surrounded by the KGB, I never stopped the Mass, finished, and then fled through the window."[iii] Courageous priests allowed themselves to be imprisoned, just to be able to bring the Eucharist too.
Father Fedorovych recalls: "I told the women that I have already served the Eucharist and will do it again tomorrow. The next day they came and were the first members in the Service in the forest; after the service of the first two Masses I invited Ms. Dodzytsku and another who I knew well.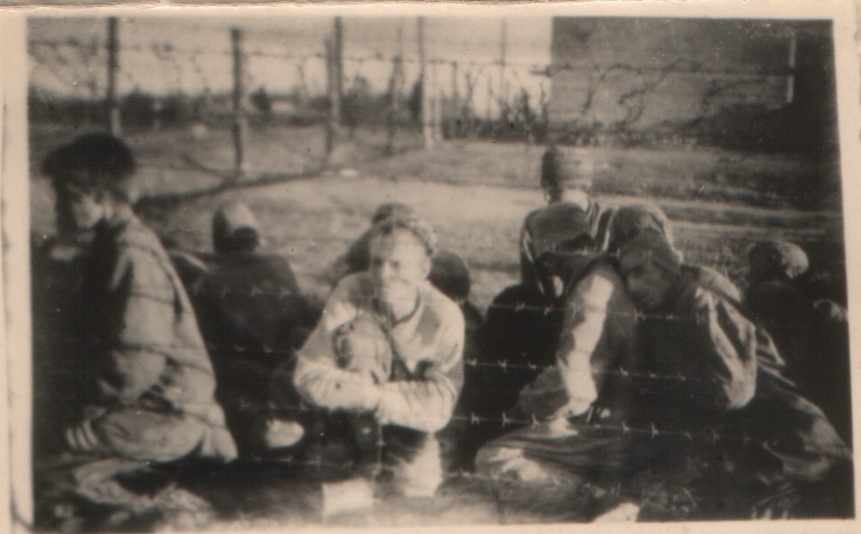 In the evening of the same day women came together and prayed aloud; I do not remember whether it was a rosary or a litany. A few days later they were forbidden to do it. It was allowed to pray individually, but not together. In the next hut lived Mr. Moroz with wife and two sons, the military man from the Ministry from Warsaw, a very sincere and religious person. He gave me his Benedictine Missal, and so I already had my own Missal. His nine-year old daughter gave me a cup and a plate. I kept a cup for myself and used a plate as a paten. Mr. Moroz found a wooden board of a nice size, quite wide, nailed it to the stump that I found and we got a small altar that we hid in a ditch. Those who came to the Mass were sitting on "benches", ie the fallen pines. Five boys about twelve years of age watched the barracks and our chapel. If they saw someone suspicious, they yelled: "Oh, look at that big black muchroom", letting us know that we have to hide. Since there were many of mushrooms around this place, boys carried baskets with them pretending that they were collecting them, and the Russian book of botany to learn them. This way I served the Eucharist. Together with Mr. Moroz, the altar server, we stood on our knees throughout the Service; I spoke the sermon being on my knees as well and everybody else was sitting down. There were many mosquitoes, so during the Mass Mr. Moroz chased them away from me with a branch."[i]
In 1950, after the concentration camp, Father Joseph Kuczynski, who remained in exile near Vorkuta, writes: "It was the best field for pastoral work: 40 mines in a 30km area. However, I have not found a job outside so I have returned to the mine. I tried to make Sunday my day free from work. I served the Holy Mass in private houses. During the harsh winters, these priests felt great joy there, giving spiritual food to the poor workers: served holiday services, confessed, gave Holy Communion in a coal mine at a depth of 900 meters, or in the houses of those who were in exile"[ii].
Serving Mass in the barracks was difficult and dangerous, so priests had to be constantly alert, hide in a dark corner, and people were standing in the hallways to warn them in case of danger. They memorized the Service in case the Missal was confiscated; served the Mass when they had bread and wine. Every evening when others played cards or talked, they repeated prayers in order to memorize them. During the Mass they remembered thousands of people who made up the Church of silence for which they secretly served as priests. They served Mass while sitting on the bed or standing opposite each other, pretending to read something or speaking in an undertone. They could not keep a gilded cup in the barracks, so they used the glass instead, and a piece of bread instead of Host. Eucharistic nourishment for them was the necessity of the soul, as well as bread for the body.
Prison in Lubyanka and the inscription: "For us the bread of life was the union with God and with thoseof whom we dreamed to bring Him. I realized this during five long years in Lubyanka: being deprived of this spiritual nourishment and this unity, I turned to God in prayer and during the day often took a spiritual communion. Every day I recited the Mass prayers. Often I thought that they only emphasize the impossibility of having the Eucharist. In those days of suffering, darkness and humiliation I especially wanted this source of power that was able to give me the Bread of life – and I could not have it. I asked God, spoke to him and asked him for help and strength and knew that He was with me. I had it all, but I could not have his presence in the Communion. And this impossibility was very hard for me: it was the hunger of the soul, the same as the body as hunger which I constantly felt during those years."[iii]
"We always had dry bread. It was not much, but it was bread for Communion. When the parcel came, the guard opened it and asked what it was, and I replied that these were cookies. In order for me not to have problems I gave him a little bit. And the wine? We were not allowed to receive it, because alcohol was not allowed in the camp. We were making wine from raisins (our church superiors allowed to use it as a wine for the Mass). It was the wine that was used at Masses served, based on memory."[iv]
In Kamyanets – Podilksyi in the 60's worked a priest named Father Jan Olszanski, MIC , who stayed in the house of Mrs. Kulchytska. To inform the faithful, the woman went from house to house and said: "Come to us, because we need you." They understood and went to her house where the priest, sitting in a low chair in order to be not noticable, confessed with devotion, and then served the Holy Mass and baptized children.
Father Chomicki, when visiting the ill, asked them to offer up their suffering for the Church and for the persecuted. Father Martyniyan Dazycki also considered visiting the ill as one of his main tasks. He recalls how in 1959, in order to get to the village where he was expected, he had to walk 30 kilometers. It was a market day and taxi drivers had much work because at the station was a long queue of people. Only at about four in the morning one taxi could bring the Father to the village, where more than 80 people waited for him through the entire night while concentrated on a prayer. Father continues: "Imagine how tired I was. After a sleepless cold night I started to confess! I started, but could not sit down for long, so I rose, sat down, stood on my knees. I confessed about twenty people. As usual after a confession I gave the Holy Communion to 20 people, and they went home because they were tired and they had to work. I was also extremely tired. So I turned to the audience and said, "I will lay down for an hour." All agreed. I laid down, but got up immediately: my conscience did not let me rest, because people were waiting for me. I confessed till nine o'clock the next morning."[v]
Father Bukovinskyy tells that in June of 1957, he traveled to villages around Alma – Ata, After a short speech of the priest, Mr Levitskyy said in the presence of many: "I think this is the most touching speech that I have ever heard throughout my entire life. (…). We were brought in these mountains and left here. Nobody remembered us. Finally the spiritual Father came to us! We are orphans, such orphans…" cried the chairman. The assembled people and the priest also cried, but they were tears of joy. Emotionally he recalls another example of gratitude to Divine Providence.
"In June, 1969, I got from one village to another, about 30 kilometers apart, by riding in the wagon, which was pulled by a pair of horses. I was dressed in cassock and quite a large suitcase was hidden under the straw in order not to draw attention to it. When we were going through fields, the straw spilled out and we had to fix it all the time. It was a beautiful sunny day, no clouds in the sky. On the left was very fertile land and on the right were mountains with peaks covered in snow. At that moment I felt very happy and thanked Providence that has brought me such poor and abandoned people, but who were great believers and who loved Christ so much. I felt this happiness in the wagon and even the greatest fame could not replace it. Many times I recalled these memories. I do not know how God's Providence will watch over our Church in this country. I only know that it is sweet and nice to carry the cross of Jesus, and with him the burden is easy. (18 May 1970)."[vi]
[i]W. CISZEK SJ – D. L. FLAHERTY SJ, On mnie prowadzi, Kraków 2001, c. 145.
[ii]List ks. Stanislawa Kumiegi i Marii Zaluskiej. Zinkiw, 08.03.2002.
[iii] G. MATTEI, «Venti anni di gulag e di esilio non hanno cancellato la gioia», в "L'Osservatore Romano", Supplemento al numero 140 (2001) 28.
[iv]T. FEDOROWICZ, Drogi opatrzności, Duchowienstwo polskie w wiezieniach, łagrach i na zesłaniu w ZSRR. Pamietniki i dokumenty, Red. R. Dzwonkowski SAC, Wyd. III, vol. I, Lublin 1998, сс. 27-28, 36-37.
[v]Kresowi Księża harcerze od Kamieńca Podolskiego do Nowogródka. Kościół rzymskokatolicki na kresowych ziemiach polskich, Red. H. Dąbkowski, Warszawa 1929, с. 54.
[vi] Там само, с. 136.
[vii]Інт. зо. МихайломГоловацьким, Звичайніпряники?, 334 в Archivio dell'Istituto della Storia della Chiesa presso l'Accademia Teologica a Lviv, f. 1, vol. 1, с. 30.
[viii]L. KARŁOWICZ, Ciernista droga…, сс.96-97.
[ix] W. BUKOWINSKI, Do moich przyjaciół…, cc. 122-124.