VII. Journey to Siberia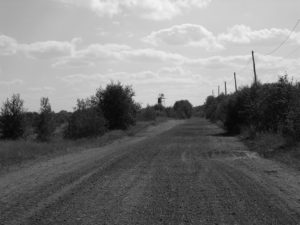 The journey to Siberia was by train. Cars were designated by letters of the alphabet: each prisoner had to get in the car, marked by the letter, with which his last name began. The first trip lasted two weeks. There was no air in the cars. Along the way train stopped for short periods of time, and no one was allowed to go outside even for a little bit. The railway ended near Tomsk, and prisoners had to continue their journey to destination by a steamboat. Upon arrival to camp Cherkasov, they were divided and sent to various locations to work. Transportation conditions were horrible, there was not enough food, not enough space and air, and those who were the weakest fainted. An average of 35-40 people died per day. One witness recalls: "Inside the cars, tightly closed, people were dying like ants from starvation and lack of air; they did not give us anything to eat or to drink. The inhabitants of the villages through which we passed were already prejudiced against us. The news that traitors of Fatherland were in the trains was spread quickly, and they often threw stones at the walls of train, trying to hit us. When the doors opened in the steppes of Kazakhstan, we were given a soldier's rations to eat, but nothing to drink and they ordered us to dump our dead along the platforms without burial. Then we left and continued the journey."[i]
Finally they arrived to the island Nazino: a completely deserted place without buildings, covered with forests. Hungry and exhausted, people were in a hopeless situation. They were not even able to light a fire to keep warm up. Four or five days after arrival, prisoners received several grams of flour per person. Some ran to the river and tried to mix it with water in a pocket of pants or a jacket; others tried to eat flour without water and often choked. Those who were more creative tried cooking it, but there was nothing to ignite a fire. Throughout the stay on the island, they did not get anything else. People were dying. On the first day they buried 295 corpses.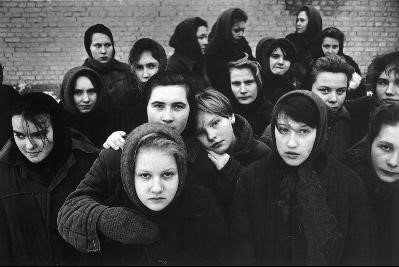 Fifty sisters, daughters of the cleanest Heart of the Blessed Virgin Mary, were arrested, deported to the North on the train for the carriage of livestock and forced to forced labor. A nun, who tells the story of how they came to the suburbs of Arkhangelsk, recalls that the train did not have heat for many days, that at that same time the nuns were left without food and at some point the train was delayed in an open steppe and the guards began to shout: "Everybody get out! We do not know what to do with you." Unfortunately, not all of them, exhausted by hunger and cold, were able to walk to nearby areas: twenty of them died in the snow.
Upon arrival at their destination, a hospital inspection was conducted on all prisoners, during which it was easy to distinguish between believers and priests. A story relates, "They entered and quickly took off their clothes. One of them captured my attention. I saw a skeleton covered with skin. I just could not understand how he was still able to stand up. I was struck by his disproportionate head, from which smiling blue eyes were looking at me. These joyful eyes and this skeleton created such a great contrast that anyone who looked at him gasped. I approached this human skeleton and asked him:
– You have never been to ambulatory?
– No.
– Why, being in this state, did you not go?
– Because I'm not sick.
– But you barely can stand up straight.
Everything is in God's hands – he said with humility and with a smile.
Nonsense – I thought. I took a piece of paper, dipped pen in ink and began to ask questions, that I ask all other prisoners:
– Personal Data?
Wojciech Dazhytskyy, son of Jakov, born 1918, paragraph 8, article 10, was sentenced to 8 years.
He spoke with a strong voice, saying words clearly.
– Pole – he said, as if he was reading my thoughts.
– Job? Profession?
– Priest – he replied.
I gave an order to put him in the hospital. If he needs something let someone go to barrack and bring it to him. He must wait here – I said to the assistant."
In the evening, the doctor was talking to his wife, telling her what had happened in the ambulatory and she told him that she also met with this prisoner, brother Friars Minor. Then the doctor asked, "Did you see his eyes?" "That's amazing! – the wife said. – In such a weak body such a great calmness of spirit""[i]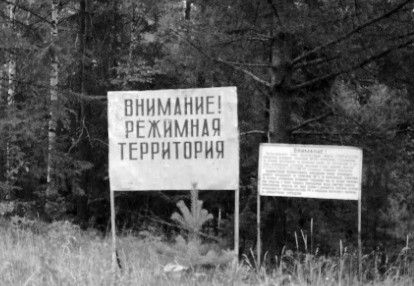 [i]N. WERTH, «Uno stato contro il suo popolo. Violenze, repressioni, terrori nell'Unione Sovietica», в AA.VV., Il libro nero del comunismo. Crimini, Terrore, Repressione, Milano 2002, cc. 208.
[ii]L. KARŁOWICZ, Ciernista droga…, сс.40-41.