What we want to attain?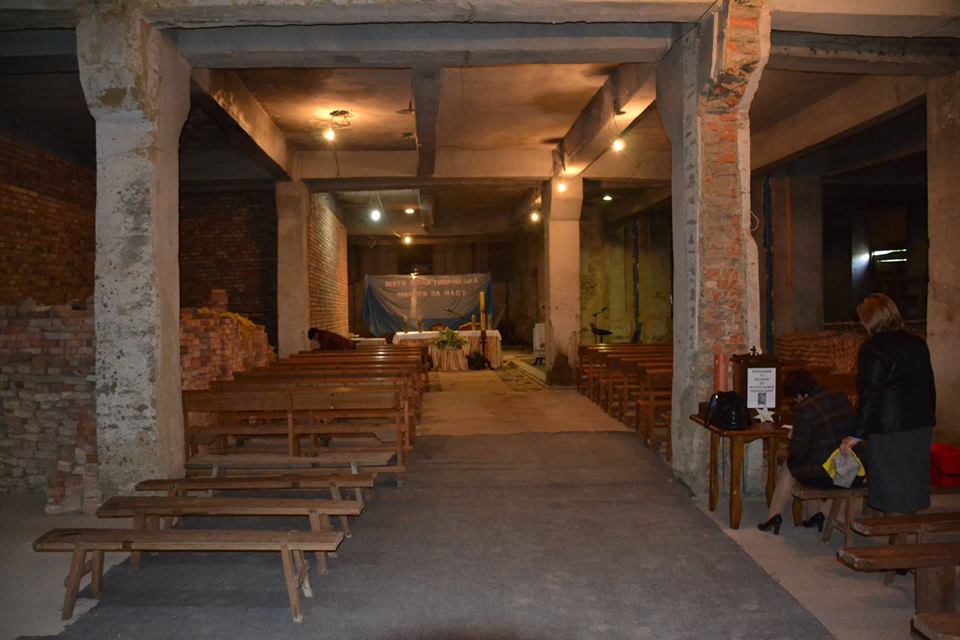 Through this well thought out and presented unique exhibition we hope that people will not remain indifferent, some of them very well remember those days, and some were still small when all this happened. We strive to create a modern memorial, which speaks to everyone: young and old, well educated and not so well educated. We will use modern means of expression: music, film, play of light. We hope that people will come out of the memorial enriched not only with knowledge but also with deep spiritual experiences. The memorial will be an exceptional place primarily because it illustrates the shocking truth that has affected every family. So you cannot get out of there unchanged. Until now, only a few could read about these problems in frequently banned books. Soon there will be another opportunity to extend their knowledge of the life of the martyrs of our time. Besides the monastery of Missionary Oblates of Mary Immaculate will have a retreat house. It is already at the stage of completion of construction of the rooms in which more than 50 people can stay. Visitors can have a week's stay at the memorial, going through the history step by step and learning of the life and faith of our country's martyrs. And in part, dedicated to latest events in Kiev, Donetsk and Luhans, they will have the opportunity to pray for peace in Ukraine. The history of the Church knows that in ancient Rome Christians gathered around the catacombs and Kiev Pechersk Lavra in Kiev, where the whole Orthodox world comes to venerate the relics of saints. In Ukraine and in the whole former Soviet Union, the Roman Catholic Church has nothing like this, that is why this project is unique to the Catholic Church throughout eastern Europe and at the same time has an educational role as it helps in the understanding of the history of persecution in Ukraine.
As guardians of this place, we are, with all our hearts, involved in spreading the cult of the martyrs of our time by creating the memorial, which will approach people, especially the young ones, with the message of life and death of martyrs, and will do this in a contemporary multimedia and interactive way. To help visitors' with a deeper understanding of the importance of this place, we are going to create an Information Center for pilgrims, which will be run by the parish. Based on their individual spiritual needs, the sanctuary will have a secluded place for prayer and adoration, honoring relics and union with God in the Sacrament of Mercy. Each pilgrim here can strengthen their spiritual power, feel the presence of the martyrs and become closer to Jesus, who is in the Blessed Sacrament.
We feel that hundreds of thousands of martyrs of our land help us in our actions. We ask them for support, when every day we kneel at their graves.