XI. Unjustly convicted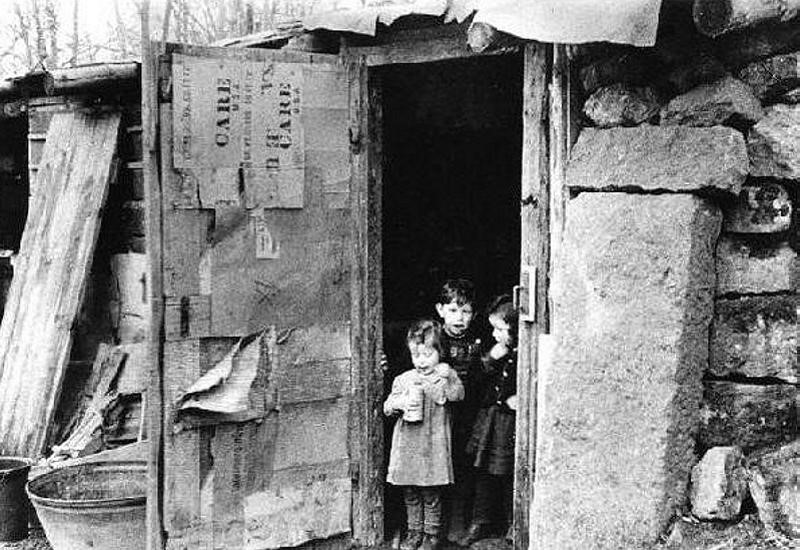 In 1918-1919, 70 priests were convicted with political accusations of spying for the Vatican. 30% of the arrested were immediately shot, others suffered with humiliating work and constant nervous pressure, deprived of elementary human rights. From 1927, they were accused under Article 58 of the RSFSR Criminal Code, which called it a counterrevolutionary crime.
In the 30s all priests were accused of having links with an international bureaucracy, which under the leadership of the Vatican was preparing to break up the Soviet territory. All priests were sentenced to more than ten years, and most of whom were originally in the "political isolator" (in complete isolation) and then transferred to the concentration camp in Solovky, where their "Way of the Cross" continued.
Father Kasimir Naskrenski from the Zhytomyr diocese, because of various SPD (State Politival Directorate) listening and frequent searches, also endured much suffering. On September 9, 1930, he was arrested at the railway station in Kiev. The priest was returning from Polonne, where he went to give the Sacrament of Confirmation to a group of parishioners. During the investigation, which lasted 10 months, he experienced 70 terrible interrogations. He was convicted by "the three" (who or what is the three? This needs an explanation even if it was mentioned before, because it wasn't mentioned recently) and sent to a political isolator in Yaroslavl. The penalty became even more severe when they found a magazine with pictures of the Pope and cardinals among his belongings.[i]
In May of 1930 in Kharkiv, 30 Catholic priests were sentenced at once, most of them Poles. Many of them were sentenced to the death penalty at first, which was later replaced with exile from 8 to 10 years in a concentration camp. It happened, when soldiers of the Ukranian SPD arrested 49 innocent priests. On January16, 1930, Father Francis Chyrskyi was arrested and accused of actions against the government, mainly because in his parish, which belonged to Kamyanetc-Podilskyi diocese, there existed the group of the living Rosary, in which there were 150 laymen and 60 Third Order priests. In addition to this, Father encouraged parishioners to go to church, confess and live according to God.
In March of 1930, Father Joseph Zhmyhrodskyi, prior of the church of St. Nicholas in Kiev, was arrested as well, because in his sermons he encouraged people "not to deny the faith." During interrogation, he stated:
"The reason for our arrest, I believe, is the desire of the authorities to close the churches. To achieve this goal, the government chose arrests. Priests whom I have met feel the same way: none of us can escape the fate of Naskrenskyi … and all of us are ready for it … at least I do not feel guilty."[ii]
During 1929-1931 142 priests were arrested in Ukraine.[iii] Father Pavlo Velik, administrator of the parish in Kotelnia (which in 1918 had 3079 believers), was arrested on February10, 1935, together with 10 parishioners for hiding some of the property of the parish and for helping the persecuted. Sentenced to 5 years of Karlahu camps in Kazakhstan, he was released February 11, 1940. He fled to Zhytomyr and hid in the house of the Sisters of the Servants of Jesus order. He was arrested again on July 10, 1940. He was given a death sentence, which was later replaced with 10 years in a concentration camp and deprivation of civil rights for five years. At the age of 68, on April 30, 1941, the priest was deported to a concentration camp with nuns convicted for secretly teaching children religion. He died there on 12 March, 1942.[iv]
During arrests, the police violently beat priests, who often died in the hospital from their injuries. When the priests were taken for questioning, agents shouted at them and humiliated them. Priests were told to glorify the Soviet government in sermons and were forced to interrupt the liturgy for any reason. Communists arrested the priests before the holidays of Christmas and Easter, as Father Bernard Mitskevych recalls: "I was arrested in the morning of December21, 1973, at 6 o'clock. I think six of the KGB agents came, dressed in civilian clothes and searched my room for a long time: they took icons, medallions and religious books. The faithful came to protect me: some of them were beaten, and I was transferred from Stryi to Lviv on that same day. The process took several months because there was no reason to arrest me; then I was accused with handing out small icons, books of revelation in Fatima and Catechism to adults and children. At the Christmas Vigil, I was like the Holy Family, in a complete poverty: my main meal was lean soup. But despite this, I believe that it was the best night of my life because my conditions were very similar to those in which the Holy Family was in Bethlehem on the Christmas Eve. On December24, 1998, on the 25th anniversary of that Vigil, I asked the sisters to cook the soup that I ate on that night in prison. We have experienced this exceptional anniversary in the "wonderful scarcity"! Today I do not regret that I was in prison. I believe that for me and for the Church it was a special grace, that this suffering was really necessary in God's plan."[v]
Documents don't lie and testimonies scream out the truth. To the question: "Do you forgive the one who arrested your Father and sentenced him to death?" one answers: "Yes, I forgive him." "Why?" "Because God forgives and I forgive."[vi] "Do you forgive all the people who persecute you?" "I forgave all of them because Jesus prayed on the cross: 'Father, forgive them, for they do not know what they do.' May God forgive me as I forgive my friends and all those who have done me wrong."[vii] Or: "Yes, I forgive. I do not feel pity for these people who have done me wrong, but I forgive them because God forgives me"[viii].
"I tried to take a cow away, but she did not want to go because she was used to be together with the other cows, and then they beat me, upbraided me for not taking her somewhere else and said that my Father and I are enemies" He cried when saying this. We also cried. What could we do? "My Father was arrested as an enemy of the people, and my mother was deprived of work. Our neighbors did this. I see them every day, but do not feel hatred towards them. I can only pray for them to God, that He converts them…"" Do you forgive those who have caused you such suffering?" "I forgive everyone. I Forgive. What will I have, if I do not forgive? And in the prayer 'Our Father' how do we pray? If we do not forgive, then we will not be forgiven."[ix]
[i]Там само, с. 172.
[ii]I. ZAIKINA, «Usłyszeliśmy ich głosy…», в Skazani jako "szpiedzy watykanu". Z historii Kościoła katolickiego w ZSRR 1918-1956, Red. R. Dzwonkowski SAC, Ząbki 1998,с. 184.
[iii]R. DZWONKOWSKI SAC, Losy duchowieństwa katolickiego w ZSSR 1917-1939. Martyrologium, Lublin 1998,с. 520.
[iii] Там само, с. 79.
[iv]Documenti, La Chiesa romanocattolica, 78, в Archivio Segreto dei Bolscevichi dell'Ucraina, f. 345, сс. 4, 31, 58, 96, 103.
[v]S. KURLANDZKI MIC – L. DANILECKA, Panie do kogóż pójdziemy? Marianie na Ukrainie, Warszawa 2001,с. 129.
[vi]Ф. СІТАР – Г. НАГУРНЯК, м. Кам'янець-Подільський, 09.10.2000, ст. 10, в Там само.
[vii]З. ЯГЕЛЬСЬКА, м. Кам'янець-Подільський, 09.10.2000, ст. 30, в Там само, с. 67.
[viii]Д. КВАСНЮК, с. Підлісний Мукарів, 26.12.2000, ст. 79, в Там само.
[ix]Г. КУЗЬМИНСЬКА, с.м.т. Станція Дунаївці, 30.10.2000, ст. 43 – 44, в Там само.