XIII. Renaissance and the fight for churches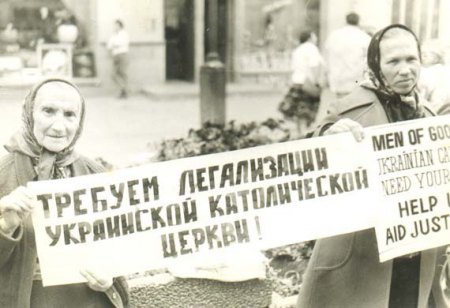 The struggle to protect the church started from the first years of persecution until the fall of the Soviet Union. Parishioners took care of the temple, as of the most precious treasure, because it was close and dear to their hearts. In addition it also fulfilled their spiritual needs – in the church they experienced the best and the most important moments of their lives. It was also the memory of the old and better times and a symbol of hope for a better future, the hope that the authorities were continuously trying to destroy. How much the faithful cared about Catholic churches and priests showed in their repeated appeals to authorities: "We, the collective farm workers, veterans of the Second World War, have repeatedly appealed to you to get a permit for a permanent priest. We wrote to you many times, but only received a letter № 132 from April 25, 1963, in which you inform us that you received our letter. We are still waiting for your permission. We ask for him with all our heart and soul: give a permission to find the clergy. They are there, and you know them better than we do. What have we gotten from the government? We listen and do everything that you and the party demand. We do not go to the beach and we do not rest; all we have is freedom of conscience and we the elderly, ask you to please give us the opportunity to fulfill our spiritual needs."[i]
"Left without the temple, we had to gather up for prayer at the cemeteries of the city. We are very upset that we, the citizens who fought for the liberation of our country from German occupation, are now deprived of the house of prayer and at any time of the year we are to meet outside, when Orthodox Christians, Jews, Evangelicals and members of other denominations have houses of prayer where they gather for Masses and religious ceremonies. This is nothing other than depriving thousands of Catholics of their civil rights."[ii]
Despite persecution in various areas of Vinnytsia, practice of the faith continued to increase. After World War II, the presence of young people in the church grew from 20 to 40%, thanks to the example of those who took part in the liturgy. In the first half of 1949, on the holidays of New Year, St. Joseph's, the Annunciation and others, in Vinnytsia churches were crowded, and many of the faithful had to stand outside. That same year, 659 people were baptized, and about 300 confessed, 98 couples were married. The next year, there were 347 baptisms, 168 marriages and 4,500 confessions; in 1951, 625 baptisms, 173 marriages and 7,000 confessions. That same year in the region surrounding Vinnytsia, Father Wysokinski confessed 2350 people, baptized 850 children and blessed 38 marriages. F. Sitar recalls: "On the first Friday of the month, the priest confessed about 280 people in very difficult conditions: he did not sleep for several nights and all this time he was in a small room with no air or in a very cold chapel. The priest confessed for many hours, so that his feet became swollen. (Cries). He quickly ate dinner at three o'clock, because he did not have time for it earlier, as many Christians waited, including the Greek-Catholics who came to receive the sacraments of baptism, marriage or confession. I told the head of the parish council: "Call the priest over here, he needs to rest, at least for a little bit.'"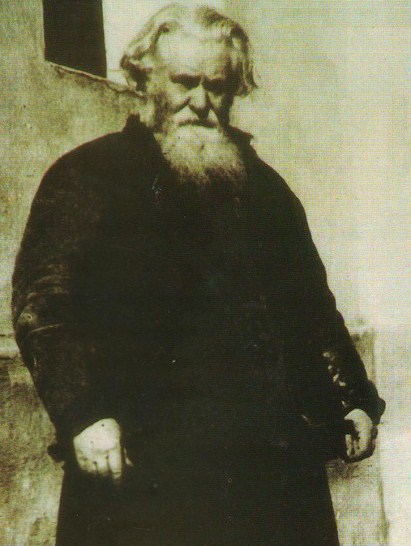 During 1952-1953 Father Wysokinski was the only priest in the entire region and "only once a year for a day" had the opportunity to visit churches outside Vinnytsia. In 1953-1954, 6300 faithful belonged to the parish Murafa, of which about seventy participated in the daily liturgy; 400-800 attended the Sunday liturgies and 1500-4000 took part in the holiday liturgies. In 1953, during the Christmas holidays, which traditionally lasted three days, in Vinnytsia about 3000 faithful participated in the liturgy every day; in Khmelnitsky – 1000; in Murafa – over 2000; in Bar – 2500 and Shargorod – more than 1000 people. The following year, during the Easter holidays in Vinnytsia, three priestly service were attended by about 9,000 faithful participating in all three Holy Masses, and in Murafa – about 7500. Looking at Catholics who went to church in Vinnytsia, a person in charge of Religious Affairs wrote to his superiors that faithful Catholics, passing by the church always entered it; if they did not have time, they went for at least 5-10 minutes. Taking into consideration the report prepared for the security services, in 1958 there were 15 churches and three chapels, and about 30,000 faithful in the Vinnytsia region.
In 1959, a representative of the Board of Sharhorod asked his superiors to forbid Father A. Chomicki to do his job and motivated his petition this way: "Big ceremonies in the open air and religious holidays, during which there are processions, are organized in this church; from 1500 to 2000 people take part in them. Every other day the priest conducts the Liturgy from morning until evening."[i] In 1960 in Murafa, 2000 people participated in Christmas celebrations, 70% of which were children.
From the data presented by A. Puzin, the responsible Minister of Religion in Moscow, in June 1963 "in Ukraine 104 churches were opened, of which 58 are without a permanent priest."[ii]
"We did not seek death, but when someone died, we were happy, not sad. This statement may seem as absurd, but our spiritual feeling was by justified by the opportunity to meet with the priest, as the authorities in such circumstances allowed his presence. We kept the corpse at home for two or three days, so that we could confess and take part in the Liturgy."[iii]
Faith was passed through parents, because parents were brave. "My Father taught us to love God with all our might and entirely trust Him."[iv] "In the evening we children knelt and together asked dad to read prayers out of the little book. After the prayer, dad told us: 'My children, do not betray God even for a moment, even in the most terrible persecutions and difficulties. Do not take other people's things, do no harm to anyone, do not spread gossips, help others – and you'll be fine.'"[v]. "I remember very well how my mother hid me in the temple! It has so strongly imprinted in my heart that I will never forget it. She truly was a consolation and support in the most difficult situations and helped me live through all the misfortune."[vi]
Mr. A. Levityn, a literature teacher, who since 1931 due to professing his beliefs, without fearlessly endured four convictions, having a total of 12 years in the concentration camps, tells what helped him live through all this. "It would be very bad of me, if I did not say to what I owe this grace. Let me say just one word: prayer. The whole world is a miracle, and only the short-sighted cannot see it. But the greatest miracle is a prayer. Not from within me, an ordinary person destroyed by hard work, comes a power that revives me, saves me, raises me over myself. It comes from the outside and nothing in the world could resist it."[vii]
The Soviet regime took everything from all these people, except prayer – the basis of their spiritual life. This is evidenced by Fr. Hilary Wilk: "What is it? On the steps of the altar are altar servers in white surplices. In the middle of altar is priest's chasuble and on the pulpit is a closed Missal and lit candles. It seems as if they were waiting for the priest. A priest is so close and yet so far! All complete a song to the Blessed Virgin Mary, someone rings the bells and from the sacristy Mr. Maydanyuk arrives in chasuble, carrying the book "The Liturgical Year" and goes to the benches. The people kneel; one ministrant goes behind the altar and takes off the cover of the icon of St. Anna. The choir, led by organist Mrs. Obertynska, accompanied by a pump organ performs 'Lord have mercy' and solemn 'Glory to God in the highest'… Someone reads an excerpt from the solemnity of the Most Holy Trinity, then everybody stands up to hear the Gospel for the day. This holiday was … without homily. The choir sings a longer form of the Creed … in Latin … a parishoner collects donations, brings them to the main altar, then prays for the following intentions: for the health of the people who work… Hail Mary; for eternal rest for the dead … Hail Mary; for a priest to come to our church … and saying this intention barely holding in tears. They sing the song 'Dear Mother, guardian of people …' and then the bells ring three times and the choir sing 'Holy, Holy, Holy,' during which everybody kneels and remain in silence for the Conversion; bells are ringing and people think about the near and distant churches where Jesus is truly present and adored under the appearances of Bread and Wine. At that moment I thought: 'People pray so much for the priest to come!' The time comes for a spiritual communion, the choir sings the Lamb of God; there is movement in the temple as people get up, take flags that are in the middle and in between the benches; Mr. Maydanyuk takes the cross and accompanied by altar servers that ring bells, begins the Recessional. I see the Missal on the altar, come up, take it in my hands and follow altar servers; people see me and perhaps out of fear that I will steal it, carefully watch me. During the recessional all sing 'Your praise and glory'. After the recessional, I left the Missal on the altar."[viii]
Here are some examples of the courageous defense of temples, a testimony of how people sought God without fearing furious atheistic propaganda. In 1953 in the parish in Tomashpil, the faithful sent 62 requests to get their church back. In the parish in Murafa in 1957, more than 5,000 people signed a letter to the government, written by O. Dazhytskyi. The Minister of Religious Affairs wrote his to his superiors that, taking into account data from 1957, 2600 Catholics in Chernivtsi Podilski sent 20 requests for the return of the church.[ix] All parishes have asked for the return of churches. Because the government was slow in approving those requests, some believers opened doors themselves and entered the church to pray. For example, on May 9, 1969, the church in Gvardiysk was opened by faithful: everybody entered and began to sing praise to the Blessed Virgin Mary. Someone informed the head of the Kolkhoz that people were praying in church. They arrived, drove the people out and closed the temple again. After interrogations, the organizers were punished with a 50 ruble fine, which at that time was a large amount. Representatives of the faithful sent the following letter to Kyiv: "Because we believe that the time of Stalin's rule is over, we think that under the new decrees there is no threat to us, fair and ordinary Soviet workers, that no on shoul hurt them because of our beliefs. We ask, on behalf of thousands of the faithful in the name of freedom of conscience, in the name of individual joy for humanity, and in the name of truth: let us elderly people live in peace until the end of our days, please, do not take the church, our only joy."[x]
With these and similar requests, the faithful traveled to Kyiv, to Moscow and to Vinnytsia. Parishioners from Snitkiv and Vinnytsia wrote to Parliament: "Tell us, are you not yet bored with reading our requests? We have been writing for a long time. Do you find it difficult to just say 'Open the church'? It only depends upon you. Or cross out of the Constitution the words "freedom of religion". What is freedom of religion if churches are closed?"[xi]
The Shargorod parish at the same time filed 112 requests to not close the church and about 20 times sent a delegation of 30-35 people, mostly young Kolkhoz workers, to Kyiv and Moscow to ask for a priest. These requests hindered the one responsible in matters of religion in Kiev, so he wrote directly to his representative in Vinnytsia to take care "seriously of the Catholic parish in Shargorod because many of requests, criticisms, and delegations come to me. Make a decision and inform us about resolution of this situation"[xii].
The government considered groups saying the Rosary as anti-Soviet. Father Wilk was accused of organizing these groups, by writing a denunciation to the Government: "In the Russian language, the word rosary is identified with the word "ruzhie," (gun) that is 'weapon.'"[xiii] "I remember – recalls Monsignor Yan Purvinskyy, Bishop Ordinary of the Diocese of Kyiv-Zhytomyr – in 1983 in Christian homes everything was inspected, as they were looking for something that would reveal the mysteries of the Rosary."[xiv]
Sacraments could not be implemented without a priest, but when Perestroika brought a little freedom of worship, the life of parishes resumed. Thus, by the end of 1990, there were about 130 of them, with 50 priests serving them, including those who came from Poland. According to statistics, the number of parishes in the first year of Ukraine's independence on January 1, 1992, was as follows: Vinnytsia region – 63 parishes; Volyn – 3; in Dnipropetrovsk region – 2; the Donetsk region – 1; in Zhytomyr region – 46; Transcarpathia – 60; in Ivano-Frankivsk region – 13; in Kyiv region – 5 (in Kiev – 3); in Lviv region – 92; in Mykolaiv region – 1; in Odessa Region – 1; in Rivne region – 8; in Sumy region – 1; in Ternopil region – 60; in Luhansk region – 1; in Kherson region – 3; in Khmelnytsky region – 74; in Cherkasy region -1; in Chernivtsi region – 12. Thus at that time in Ukraine there were more than 450 Roman Catholic parishes, and in terms of number of faithful, the Roman Catholic Church was fourth after the Orthodox, Autocephalous, and Greek-Catholic churches.[xv] This rapid development of the Roman Catholic Church between the late 80's and early 90's is evidence of a strong Catholic religious tradition that was rooted in Ukraine since the ancient times. Despite persecution, the desire for faith, spiritual life and forms of religious worship were never eliminated: it was enough to give liberty to the word, conscience to the society, so that the religious life could revive. On June 23, 2001, for the first time in history, Ukraine hosted a visit as an award of its spiritual Christian rebirth, the Roman Pontiff John Paul II.
"Something compressed me by the throat – says Sister Kliara Stashak – and I cry with joy, because on this land the faithful, despite the difficulties, have kept their faith and love for God, and nearly all of them receive Communion. All are careful, walking without jostling, some on their knees, and as children, with folded hands, looking at the Church tabernacle for a long time […]. The Mass is at seven o'clock in the morning, but the church is full."[xvi]
The fact that the Church in Ukraine was able to survive after the war, is a merit of the faithful, who in spite of persecution, defended their temples until the 90s, when Perestroika began. Prayer meetings garnered significant success, often with thousands of the faithful and the presence of a priest to ask for the opening of their confiscated church.
In the USSR under Khrushchev's reign nearly 14,000 churches were closed and destroyed. In Ukraine in Lviv alone they closed around 30 of them. The secular who opposed this and protested, were taken to concentration camps. Out of the 120 parishes of the diocese in Lutsk, there was only one left (Kremenets); out of 400 in the metropolis in Lviv and 70 in the diocese in Przemysl, which were on the border with the Soviet Union, in the early 80s there were only 12 left. In the 40s, 50s and 60s, there remained about 50 parishes, which at the end of 80s were 70. In 1961, in the Khmelnytsky region there were 12 registered parish communities with two priests; in 1972 – in the whole of Ukraine there were 97 Catholic communities. A breath of freedom, even if it was still a little limited, began with Gorbachev's perestroika. In towns and villages restored parishes had only a few people, but their opening promoted the influx of those who had not practiced the faith before.
As a conclusion, one should stress that throughout history, the Church has repeatedly experienced persecution. Millions of people were killed, often its best sons and daughters. The martyrdom of Jesus was the first in a long series of martyrs, and the Church of the Third Millennium has many of them as well. Many regimes had a firm policy of destroying the Church, but no one and nothing was able to destroy it, because it is always the actual words of Christ: "And I tell you that you are Peter, and on this rock I will build my church, and the gates of Hades will not overcome it."(Mt 16:18) Even the communist regime failed to overcome it, despite having as its goal during 1917-1991 in the Soviet Union to destroy the Church and in spite of its different methods. Martyrs for the faith were killed, churches were destroyed and confiscated, atheism was studied, but the Church, God's institution, "holy, catholic and apostolic" remained victorious, because it is a manifestation of Christ, who is realized in history; it is a victory of the people who walk in the presence of Jesus: "I am with you until the end of the world." (Mt 28,20) "They will be fighting against you but they will not overcome you: for I am with you, says the Lord, to give you salvation." (Jer 1,19).
Here we have tried to show what a person is able to do when rejecting God. We saw examples of the lives of those who live without God and promote idols, as well as examples of those who did not succumb to this theory of false freedom. They show that it is necessary to believe in God, invite us to think about what separates us from Him and point us to the source of strength to handle everything and walk the path that leads to Him. To keep the Commandments of God, they gathered together to pray, and for many it was the cause of death, eviction, and starvation because they were no longer being paid. Women did not perform abortions, in order not to destroy life given by God. In marriage, God was their ideal. As He remained true to human salvation, regardless of their betrayal, so married couples in Ukraine endeavored to live together until death, not taking into account material problems such as poverty and persecution.
Despite the horrors of communism, the Catholic Church, like a beautiful plant that lives in every century and in every climate, has survived all the storms, and today in Ukraine is experiencing a period of renewal and faith. Church administration, dioceses and parish communities are being restored, priests, monks and nuns are working, and new vocations are appearing. People are becoming closer to Christ and to the Church, which is no longer a "Church of the catacombs and silence"; now it can speak freely. Persecutions and atheistic ideology failed to extinguish the desire of faith, spiritual life and forms of worship among the believers.
[xvi] A. FASOLINO, (a cura di), Croce e risurrezione nell'URSS, documenti sulla passione della Chiesa nell'URSS, Pessano 1979, cc. 57-58.
[i]Le lettere, La Chiesa romano cattolica, 1906 вArchivio Statale di Regione Vinnitza, f. R-2700, vol. 6, с. 72.
[ii]Там само, 19, f. R-2700, vol. 62, с. 70-71.
[iii]I protocolli, La Chiesa romanocattolica, 29вArchivio Statale di Regione Vinitza, f. P-136, vol. 215, сс. 9-10.
[iv]Там само, 32,f. P-136, vol. 198, с. 107.
[v]Там само.
[vi]Я. ОСТРОВСЬКА, м. Городок, 10.02.2001, ст. 118, в П. ГОНЧАРУК, Духовнежиттяпереслідуванихосіб…, с. 43.
[vii]В. ГОРОДИСКОЇ – З. МІХАЛЬСЬКОЇ, с.м.т. Станція Дунаївці, 29.10.2000, ст. 36,в П. ГОНЧАРУК, Духовнежиттяпереслідуванихосіб…, с. 55.
[viii]J. BILSKI, "Wspomnienia", в P. WYSZKOWSKI OMI, Moc wiary. Próba przedstawienia prześadowań Kościoła rzymskoktolickiego na Ukrainie na przykładzie parafii Św. Anny w Barze w latach 1917-1991, Poznań 1998, с. 158.
[ix]Там само, сс. 42-43.
[x]H. M. WILK OFM Cap, Ty nie zginiesz, Lublin 2001, сс. 176-177
[xi]I protocolli, La Chiesa romanocattolica, 42 в Archivio Statale di Regione Vinitza, f. P-136, vol. 211, с. 10
[xii]Там само, 19в Archivio Statale di Regione Vinitza, f. R-2700, vol. 51, с. 8.
[xiii]Там само,сс.9-10.
[xiv]Там само, с. 11.
[xv]H. WILK OFM Cap, Ty nie zginiesz, Lublin 2001, с. 116.
[xvi]Я. ПУРВІНСЬКИЙ, "Україна вітає папу", в "Парафіяльна газета". Тижневик католицьких парафій України 18(2002) 3.
[xvii]M. NOWOSAD, «Sytuacja religijna na wspolczesnej Ukrainie», в Katolickie unie koscielne w Europie srodkowej i wschodniej-idea a rzeczywistość, Red. S. Stepien, Przemysl 1998, c. 385.
[xviii]RękopisyS. Klaryimaszynopisy. Prosto na krzywych liniach, в Archivio delle Suore Benedettine Missionarie in Otwock (Polonia), f. P-12, vol. 4, c. 1.